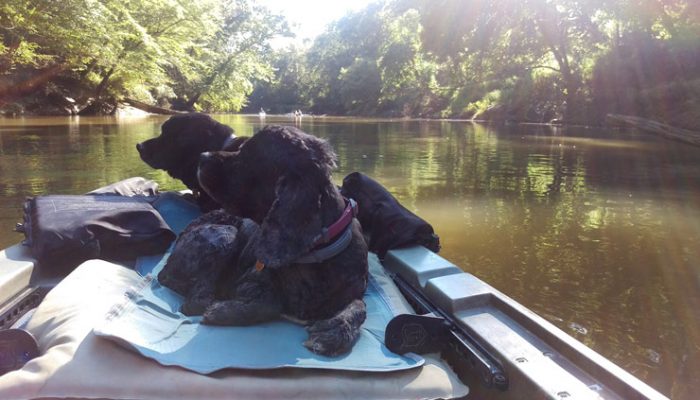 I have some favorite products for our outdoor activities to share with you.
In trying different brands and seeing what works and what didn't, the following products were a win for us. This post will cover some important (and even gratuitous) products that will enhance your outdoor adventures, keeping fun at the forefront.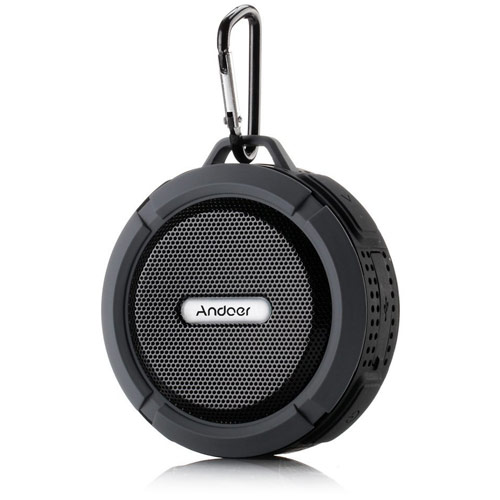 Waterproof Bluetooth Speaker
A bluetooth speaker is a must when we kayak and camp. I love music. I wish I had an audible soundtrack playing in the background of my life at all times. I have an Andoer speaker, but I can't seem to find a link to one that has a long run-time. Mine will last a day or two, but the only ones I can find now say about 4 hours. I found the MIFA bluetooth speaker that boasts a 10-hour run time. It is very similar to the Andoer.
My husband, Derek bought the Andoer for me a few years ago. He bought one for himself because mine worked so well, but it doesn't last long at all. He now has a solar speaker that works ok, but can't last the whole day on the river. I'm excited for this solar technology to improve, releasing us from tethered dependency when charging electronic devices and wasting energy.
These little speakers aren't going to give you premium sound quality, but they are great for what you pay for. The sound isn't really that bad at all; just don't expect to get BOSE quality or anything. The treble is high and they tend to have some static when turned up really loud. I found that if I set the speaker between the side of my kayak and my chair and point the speaker towards the center of the kayak, it adds some nice base to the sound. I have a chair in my kayak and there is open space below my seat which allows the sound to soften a bit. The speaker is sorta covered so the treble is reduced. I probably didn't explain that very well… Yeah, science!
The Andoer comes with a carabiner for easy attachment to your gear. It also has a suction cup on the back if you want to attach it that way (great in the shower).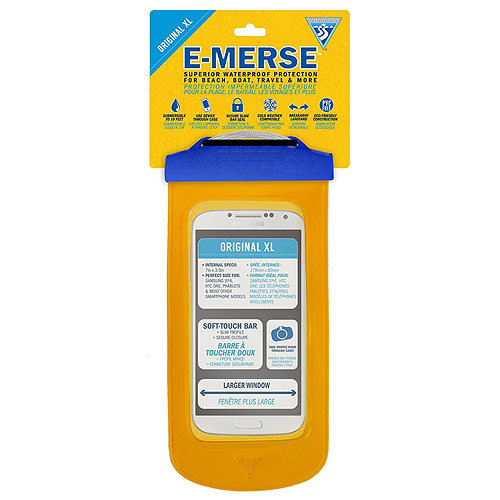 Seattle Sports E-Merse Original Waterproof Phone Case
A dry bag for your phone is essential. I've got to have my tunes and take pics of the day. We got the E-Merse Original Waterproof Case from Seattle Sports. They fit our phones in their clunky protective cases without issue. The bags also have a little strap so you can attach it to something on your kayak or carry it over your shoulder. The bright yellow bag helps your phone stand out if you become separated. We've had these bags for 2-3 years now and they haven't let us down yet.
Waterproof Dry Bags
I have a little dry bag by a company called Ryder. Derek bought this dry bag and I realized it made a perfect purse. I quickly commandeered it for myself. It has a shoulder strap and other clips to attach it to the kayak. I never take my purse kayaking. I throw my essentials in my little dry bag and attach it to my seat. It works great and is the perfect size for your small important items.
We also have a larger dry bag that we got from Dick's Sporting Goods by Quest that has a clear triangular panel in the front so you can see what's in the bag. They're kind of a pain in the ass to dig through and this makes it easy to see what you're looking for.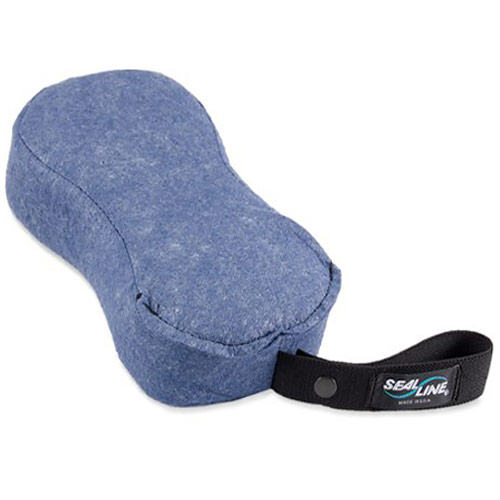 SealLine Bailing Sponge
We have a few of these SealLine bailing sponges and they work great. They get average reviews (3 stars out of 5) and SealLine no longer makes them, but we've had no issues. You can bail an insane amount of water with them in a very short time. It comes with an elastic strap that has a snap on it. I keep it attached to my chair. I highly recommend them if you can find one.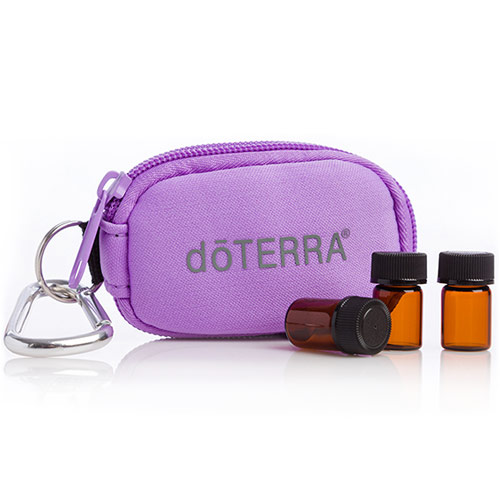 8-Vial Key Chain
This goes with me any time I'm heading out into the wilderness. With this little keychain I can combat all sorts of icky stuff. I have it full of oils that are antifungal, antiseptic, antibacterial, and insect repellent. For as little space as they take up, they can have a big impact in an emergency. My favs: Frankincense, Melaleuca (Tea Tree), Lavender, Peppermint, Lemon, On Guard, and DigestZen (these last two are doTERRA blends). I also take a vial of coconut oil to dilute the oils if applying topically (very important).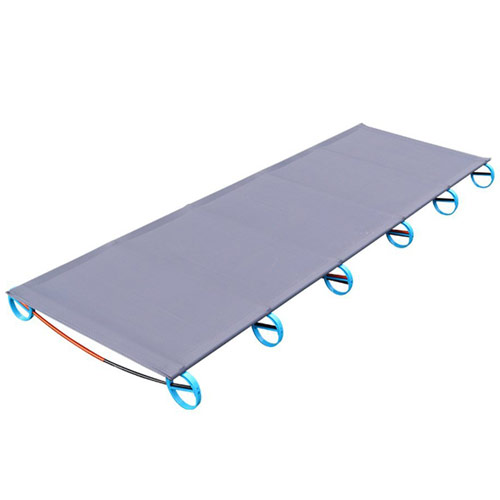 Compact Camping Cot
Can I just tell you what a difference a camping cot makes? I hate to be such a pussy about it, but sleeping on the hard ground sucks. I got a similar cot to this one. I can no longer find the one I originally ordered.
It only takes a few minutes to put together. It breaks down to about 27 inches tall by about 6 inches in diameter and comes with a drawstring bag to put everything in. I can easily store this light-weight cot in my kayak.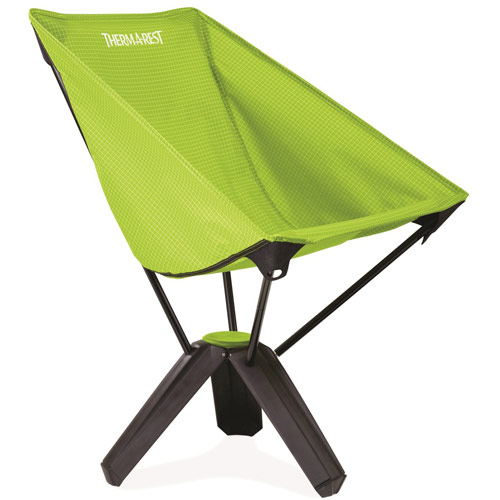 Therm-a-Rest Treo Chair
Derek got this little chair to use when camping on a kayaking trip. My kayak has a real seat in it that I can pull out and use at a camp site (pretty sweet). The Treo chair is impressive. It folds down to about 12 inches tall by 4 inches in diameter (ish). It weighs 2.3 pounds. Easily stored and light-weight.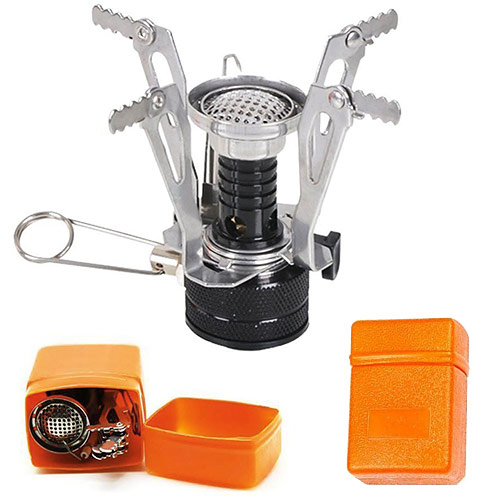 Gas Camping Stove
A friend of ours had one of these gas stoves and it seemed like it would be pretty handy to have. Since it breaks down into a container smaller than a pack of smokes, I said what the heck and snagged one up. I prefer to cook over the fire, but I can see how it is useful for cooking more delicate things. Yes, I just said delicate when referring to camp cooking. I like to gourmet that shit up. Don't hate.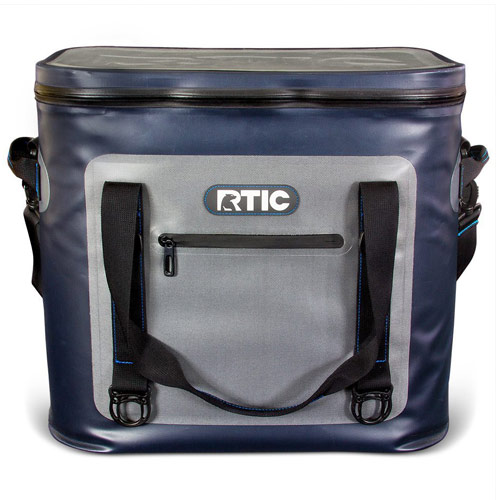 RTIC 40 Soft Pack
We originally bought a used YETI Hopper Portable Cooler and the zipper on the top sucks. It is very hard to get into the cooler. I have arthritis in my fingers and it KILLS me to get my hands in there to load it up because of the zipper. It sounds stupid, like I need to woman up, but arthritis ain't no joke and that zipper is an enemy of all things good. On the new models the zipper is on the side and allows much easier access.
We bought a small RTIC Soft Pack cooler and couldn't be happier with it. We recently bought another one that's a little taller. We're going to sell the YETI because we like the RTIC coolers much better. Sure, YETI works great, but they are insanely over-priced. RTIC delivers the same quality (or better) with a rational price tag.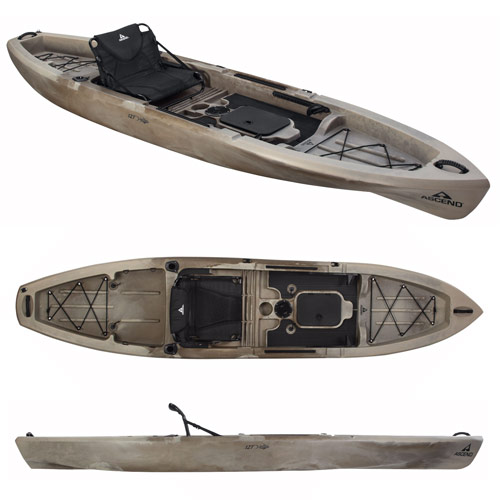 Ascend Kayaks
I know I've mentioned Ascend kayaks before, but I'm gonna do it again cuz they are badass. They are perfect kayaks for the dogs and I. Ascend has enabled us to have a lot of great adventures together.
I have the 12T Sit-On-Top for use here in Raleigh. I liked it so much I ended up buying the FS10 Sit-In to have at my camp up in PA. I originally got the 10T Sit-On-Top, but it tipped super easy. I exchanged it for the Sit-In. Now that Bass Pro has fixed the tipping issue on the 10T Sit-On-Top I'm really tempted to get that one instead and sell the Sit-In. The stability of these kayaks is amazing. With two dogs and a bunch of gear, we have no issues with tipping. It's literally like paddling a barge. Sure it's heavy, but worth it. Gets me a bit of exercise. 🙂
So there you have it, kids. Let me know your favorite outdoor must-haves in the comments below!